About Peak 5 Supply Chain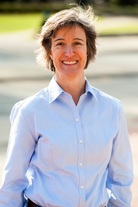 Ms. Sara Curtis has been product manager, business unit director, consultant, trainer and subject matter expert for
i2/JDA Supply Chain Strategist & Transportation Modeler
and
LLamasoft Supply Chain Guru
. Through this work, she has consulted with all types of supply chain entities, developing robust models & repeatable processes in supply chain & transportation network design.
She holds a BS in Industrial Engineering from Purdue University and an MS in Engineering Systems Management from Texas A&M University. She has 25+ years commercial experience in operations research, software design & development and supply chain & transportation network design.
Contact us
for a full CV.
LLamasoft, Inc.
- Positions included Presales Consultant, Product Manager for Supply Chain Guru, and leader of business unit that delivered new Transportation Guru product to market. Technical, hands-on, and mentor in all of these roles, specializing in working with new technology & complex workflows.
i
2 Technologies, Inc.
(now JDA) - Product engineer and product manager for Supply Chain Strategist as well as primary trainer & go-to technical person for Strategist.
Staples, Inc.
- Logistics engineer for retail & delivery supply chains. Used CAPS (now Infor) Supply Chain Designer as well as a variety of Excel spreadsheet models to identify & quantify network improvements.
Exxon Company, USA
- Software design & development on a variety of platforms & technologies. Developed crude oil & tank truck scheduling applications.
Other
US Citizen
US Government Security Clearance
NH Women-owned Business
When not busy with her supply chain modeling addiction, Ms. Curtis enjoys cooking, quilt-making and many outdoor activities including running, hiking, downhill & cross-country skiing.
---